Umoja Orphanage Kenya is proud to have the support of Rotarians far and wide.
What is Rotary?
Rotary is a worldwide service organisation of business and professional men and women. Rotary clubs are open to people of all cultures and ethnicities and are not affiliated with any political or religious organisations. Rotary's main objective is service–in the community, in the workplace and around the globe.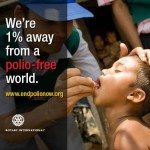 Each club shares the common principals of Rotary, but is completely independent in its operation and community programs. Although Rotary clubs develop autonomous service programs, all Rotarians are united in a global campaign to eradicate polio. Rotarians throughout the world encourage high ethical standards in their vocation, conduct humanitarian projects and work towards world peace and understanding.
Rotary Four-Way Test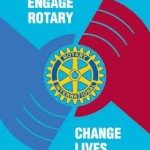 1. Is it the TRUTH?
2. Is it FAIR to all Concerned?
3. Will it build GOODWILL and BETTER FRIENDSHIPS?
4. Will it be BENEFICIAL to all concerned?
Rotary Support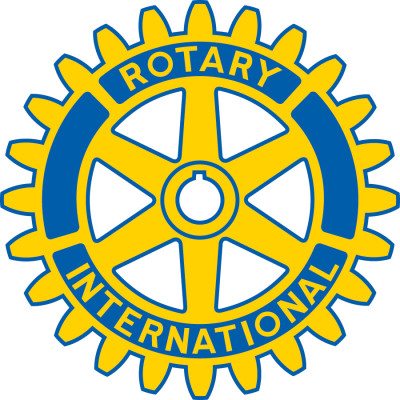 Our supporting club is Bundaberg East Rotary Club, of which our founder Cathy Booth is a member. Bundaberg East (District 9570) is the most dynamic and versatile club in our region. Members are constantly involved in a variety of community projects, both locally and overseas, raising funds to support people and communities in need.  They meet for dinner every week on a Tuesday night. All visiting Rotarians and prospective members are very welcome.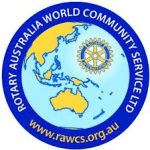 Umoja is also a project of Rotary Australia World Community Services, project no 51/2011-2012. RAWCS assists Rotary Clubs in Australia with the development and management of international community service projects. RAWCS allows us to offer our donors tax deductibility in Australia.
Cathy and the Umoja team are always busy spreading the word of the Umoja Project to other Rotary clubs across QLD, including Bundaberg, Childers,  Hervey Bay,  Caloundra, Rockhampton, Gladstone and Mackay. We have made some great friendships and received such wonderful support from individuals and clubs in these areas.  Cathy has also visited Rotary clubs in Victoria, including Shepparton Central, South Melbourne and Monash. We thank all of these clubs for their ongoing support and generous donations.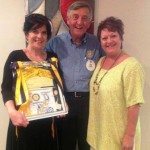 Our Rotary connections also extend out of Australia. We are also partnered with the Diani Beach Rotary Club in Kenya, and we recently received a surprise donation from Sheridan Rotary Club from Wyoming in the USA!
If you would like Cathy and the Umoja team to speak at your service club, please contact info@umojahome.com as we are always grateful to share our journey with you. Our next volunteer trip, with the support of RAWCS, leaves for Kenya in September. If you would like to participate in our first volunteer trip of 2014, please sign up to our newsletter to stay up to date or contact us for more information.
Contact your local Rotary Club today to join other service-minded professionals and help serve your community. "Service above self."
Together we achieve the extraordinary.