OUR LOCAL NEWSPAPER "BUNDABERG NEWSMAIL" HAS FEATURED VARIOUS PARTS OF OUR JOURNEY
Umoja ready to help three more kids – Published 9th January 2017
Bundy singer working to make a brighter Christmas – Published 7th December 2016
The Bundaberg woman saving Kenya's little orphans – Published 16th August 2016
Providing hope to poverty stricken Kenya – Published 22nd December 2015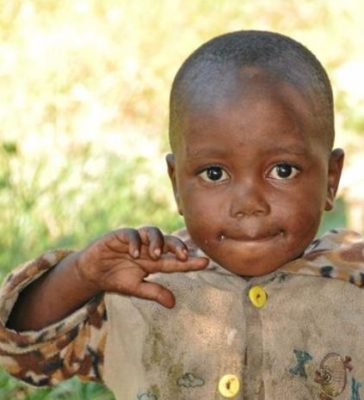 Umoja Ball helps house Kenyan orphans – Published 17th May 2015
Umoja Orphanage founder to attend Shalom College trivia night – 8th May 2015
Kenyan Orphanage nearly ready to open – Published: 22 Apr 2015
Golf Day to help Kenyan kids in need – Published: 25 Sep 2014
Host a dinner party and serve up hope to vulnerable children – Published: 17 Sep 2014
Fun night with serious fundraising – Published: 21 Jul 2014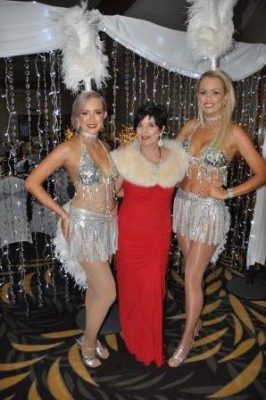 Rotarians join forces to help build orphanage in Kenya – Published: 10 Feb 2014
Building a brighter future – Published: 4 Feb 2014
Take to the greens for a good cause – Published: 30 Aug 2013
Orphanage fundraiser collects $11,000 – Published: 22 Jul 2013
Glamour creates a bond, James Bond, with kids' plight – Published: 2nd Jul 2013
Mountain trek helps Kenyan orphans – Published: 21 Feb 2013
Umoja Charity Golf Day – Published: 16 Dec 2012
Golf Day helps children in need – Published: 11 Dec 2012
Mountain climb to help kids – Published: 13 Nov 2012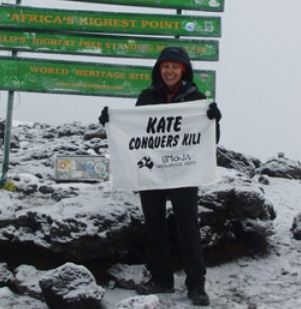 Stars shine bright for charity – Published: 15 Oct 2012
Great service helps others – Published: 4 Oct 2012
Fundraiser has a touch of glamour – Published: 2 Oct 2012
Building bright futures for orphans – Published: 6 Aug 2012
"FROM WALKERVALE TO KENYA" by Shauna Petersen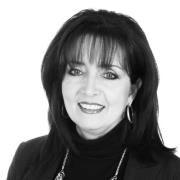 STORY CATCHER (isLPAL e-magazine)
January 2012
From Walkervale to Kenya: Together we achieve the extraordinary
An extraordinary tale of an extraordinary teacher leader.
(Article written by Shauna Petersen, Lecturer, University of Southern Queensland )
Cathy Booth, teacher librarian at Walkervale State School, in Bundaberg Queensland is 'raising the roof' in a small community in Kenya – literally! Cathy's story is an extraordinary one – a story of an extraordinary teacher leader doing extraordinary things to improve the lives and educational opportunities of others.
Right from when she was a young girl, Cathy had a dream of working in an orphanage when she grew up. Her life took a different turn when she married young and had four children. Cathy worked as a teacher aide in the library at Walkervale State School, an IDEAS (Innovative Designs for Enhancing Achievement in Schools) Project school. She became the only teacher aide member of the Walkervale IDEAS School Management Team, which consisted of a group of teacher leaders that worked in parallel with the principal to revitalise the school. Cathy's passion for children and education, inspired by her increased confidence and a teacher leader mentor (the school's teacher-librarian) saw her go on to study full-time as a pre-service teacher while working full-time in the library, raising her four young children and all while her husband worked on a fly-in fly-out job in Indonesia. Following her graduation, Cathy was still at Walkervale, but now as an innovative teacher leader. She currently works as the teacher-librarian at the school. The Walkervale school vision in the revitalisation process, 'Together we achieve the extraordinary', takes on new meaning in the next chapter of Cathy's journey, where she uses her teacher leader skills to advocate for, and help others.
Inspired by the land, the people and the orphaned children of Kenya and Rwanda during an African Safari adventure in 2010, Cathy came back to Australia and immediately began planning how she could return and what she could do to help. She applied to work as a volunteer at Footprints Orphanage in Kenya, which she did in the June/July school holidays in 2011. 'Getting to know the children and their hopes and dreams … and getting to know their individual personalities and strengths … really made me think how much we take for granted and how shallow at times our lives seem, compared to the ongoing struggle to get food and water each day for so many in Kenya.' She described the wide-eyed wonder of 14 year old boys being read to from stories like Possum Magic and Wombat Stew, and other favourite Australian picture books. While there, Cathy also assisted at the local school assisting the teaching staff with useful strategies for teaching and learning with the children.
Since her return to Australia in the last 6 months, Cathy has embarked on a new phase in the journey, realising a dream that was ignited following her return – a dream to build her own orphanage, Umoja Orphanage. Umoja is Swahili for unity and togetherness, the concept building on the old African Proverb that sparked Cathy's dream, 'It takes a whole village to raise a child.' She embarked on a massive fund-raising campaign with the support of her school and local community. She gained the support of Rotary International which now supports Umoja Orphanage as a project for their organisation. Cathy has also been a guest speaker at various Rotary club dinners and on ABC radio and she has just flown back to Kenya to purchase the land to build the orphanage. Her vision is that the orphanage will be self-sustaining and will also accommodate a school in the future. Her vision for the orphanage 'Together we achieve the extraordinary' closes the loop on this extraordinary teacher leader journey that began more than ten years ago at Walkervale school.
As Cathy recently remarked, 'Once you see children without a future, you can't turn your back – I can't anyway – what can be done with love, food and shelter is all it takes to change a child's life … we can and will achieve the extraordinary!'

To read more about Cathy's story or to find out more information on how you can help 'raise the roof' for Umoja Orphanage in Kenya, go to www.umojahome.com
LESLEY BATH – WRITTEN FOR ROTARY REGIONAL CONFERENCE 21st APRIL 2012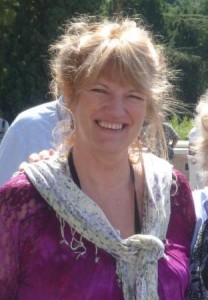 "Early in 2012 I travelled to Kenya to undertake volunteer teaching with friend and colleague, Cathy Booth, Founder of the Umoja Orphanage project. What I saw was both confronting and heartbreaking for an Australian teacher and grandmother of four.
I witnessed ragged, malnourished children of kindergarten and primary age walking several kilometres in 40 degree heat to line up with 2500 others in the same circumstance, to receive a tray of rice, beans and a bread roll; for most of them, it would be the only guaranteed meal they'd receive until the following Sunday. Sadly, many orphaned, impoverished children in Kenya go hungry for days at a time, scavenging in rubbish tips and along roadways to find scraps to eat.
These children, the majority being orphans and slum children, are left to fend for themselves when one or both parents die from Aids, or other causes. Their care falls to extended family, but when they themselves have many children and are in the same socially compromised situation, it stands to reason the newly orphaned children are marginalised within the family.
Orphan children frequently end up doing the lions' share of family work, caring for younger siblings/cousins and being exploited or abused. With little or no education the poverty cycle just keeps being repeated. The Kenyan Government seems unable to assist the 1,200,000 Aids orphans currently in the country. In total 2,600,000 orphaned children exist in the Kenya. The need for assistance is great and urgent.
Education in Kenya is not free. Teacher's wages are paid by student fees. If a parent can't pay fees because work has ceased due to illness, the wet season, drought, or intermittent employment, the students are sent home and learning ceases until more income can be found. Orphan children are the last of extended families to be educated and are therefore denied a chance to break through the poverty cycle with education.
The dream for Umoja is swiftly becoming a reality and I would appeal to you to join with us and DO SOMETHING to hasten the building of the Umoja 'home' for orphaned and vulnerable children of Ukunda and Diani Beach, Kenya. The children are waiting….."