UPDATE: Congratulations, Matt! Matt Hills reached the summit of Mt Kilimanjaro after 5 days of wet and freezing conditions, while carrying 21 kg of his own gear. Thank you to everyone who donated to Matt's Kili Challenge, and thank you Matt for raising awareness of our project.
MEET MATT
Matt Hills is a 27 year old aircraft engineer from Alexandra Headlands in Queensland. During his time specialising in helicopters he has been lucky enough to work in and explore many different countries. His job regularly takes him to PNG, New Caledonia, and Fiji; and he has also spent time in Canada where he worked in a ski resort bombing avalanches.
When he's not in the sky you'll find Matt at the beach. Living on the Sunshine Coast allows Matt to ride his jet ski or surf whenever he can. He has even travelled to the Maldives, Indonesia, and Fiji on surfing adventures. Matt's love for the water goes beyond recreation as he has also represented Queensland as a surf lifesaver.
MT KILIMANJARO
Mt Kilimanjaro is one of the world's most accessible high summits and is located in Tanzania's Kilimanjaro National Park, East Africa. At 5896 m ( or 19 340 ft) Mt Kilimanjaro is Africa's highest peak and the world's highest free standing equatorial mountain.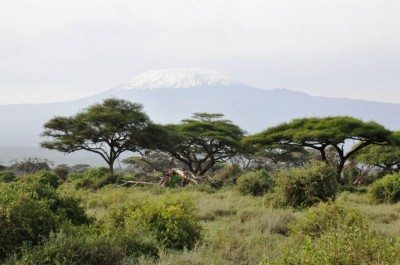 The popularity of climbing Mt Kilimanjaro is due to the accessibility of the snow-capped peak without specialist climbing equipment or technical climbing experience. The climb is still a challenge, however, and should not be underestimated. Climbers require a high level of physical fitness and stamina to endure the seven-day trek.
MATT'S KILI CHALLENGE
Matt is really looking forward to travelling to Africa for the first time. He heads to Kenya this April with the third Umoja volunteer tour. Matt's mother, Leoni Hills, was part of the first Umoja volunteer team, and her stories of her time in Africa and of the work Cathy and her team are doing in Australia and Kenya have prompted Matt to get involved. As well as helping out a non-profit organisation, this trip gives Matt the opportunity to tick Mt Kilimanjaro off of his bucket list.
Matt leaves Australia on March 31st. After his time volunteering in Kenya, Matt will travel to Aruhsa in Tanzania to join the trekking company Team Kilimanjaro. There are six different routes on the mountain and Matt and his small team of climbers will take the 'Machame Route'–one of the most popular routes with a high summit success rate. As Matt is quite fit, he has opted to carry 12kg rather than having a porter carry the majority of his gear. Matt will climb for six days and will return to Arusha on April 22nd.
In the lead up to April Matt will climb Mt Beerwah each week to prepare his muscles for Kili. Matt's preparation will be made easier by the fact that he is already very active; he runs, surfs and trains at the gym five to six days a week. He hopes to keep everyone up-to-date with his preparation and will document his climb of Kili on his GoPro camera to help give an insight to others wishing to take up the challenge.

Matt and the Umoja Team thank you for your support. Together we achieve the extraordinary.