7 DAYS OF UMOJA
We were contacted by the fabulous local talent Matt Barker as he wanted to use his talents to raise funds for us before Christmas. How could we say no? Matt came up with a great idea to link in with Christmas (Twelve days of Christmas).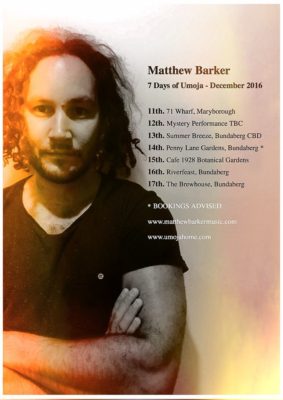 Matt planned to sing at 7 different venues on 7 different days leading up to Christmas, put out money tins and to encourage people to donate to our children's home so we may purchase more water tanks.
What an awesome job he did raising $2,611.45 for the project.
DAY 1
Sunday 11th of December at 71 Wharf, Maryborough. A beautiful cafe on the river.
Amazing service from beautiful staff, delicious food and heavenly coffee and cakes. A nice chilled out Sunday lunch time experience. Great way to begin the 7 day Umoja challenge.
DAY 2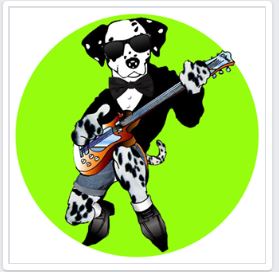 Monday 12th of December. Thanks to Patto and his team, the mystery gig was held at The Spotted Dog Tavern.
A Monday night dinner experience to start the working week , or for those lucky enough , the beginning of the Christmas holidays.
DAY 3
Tuesday the 13th of December.
Something a little different, Mat did busking in the Bundaberg CBD thanks to Lori, Shasta and the team at Summer Breeze Clothing.
Matt also created awareness of the Umoja Project to those who stopped to talk.
DAY 4
Jo, Liz and the amazing staff at Penny Lane Gardens put together a mouth watering 3 course meal for the evening.
Even better $5 from each purchase will be donated straight to the Umoja not for profit organisation.
DAY 5
Today Matt was at Bundaberg Botanical Gardens at Cafe 1928.
This is a family friendly event, and being the first week of the school holidays, was a perfect excuse to enjoy a lovely coffee or lunch time snack while the kids looked for turtles, ducks, lizards and more, all while enjoying some chilled out sounds.
DAY 6
We kick it up a gear. Riverfeast Bundaberg by now needs no introduction. Food !! Drinks !! Music !!! Good Cheer !!! Riverfeast has it all.
Matt was very much excited to be returning to the Riverfeast stage all the while promoting the Umoja not for profit organisation.
To wrap things up Matt chose one of his favourite places to enjoy a nice local brewed drink. The one and only Brewhouse.
Matt was at the end of his mammoth week and did an awesome job while members of the team sat and listened to his great music.
Matt Barker thanks the community for their amazing support.
To all community members of the Widebay,
Firstly I would like to say a massive thank you to everybody that donated not only money but also time to this event. This event was about helping the Umoja Orphanage in Kenya, but it was also about the community spirit and involvement in the Widebay region.
I would like to acknowledge the following businesses.
71 Wharf
The Spotted Dog Tavern
Summer Breeze
Penny Lane Gardens Restaurant
Café 1928
Riverfeast Bundaberg
The Brewhouse
I would also like to acknowledge the following businesses.
NewsMail
Bundy Live
Sea 93.1 Bundaberg
Sea Fm Widebay
Hitz939 Bundaberg
Lastly I would like to thank the Umoja Orphanage Kenya for the support in this fundraising event. I really do believe in this organisation and it is a real honour to be able to make a difference.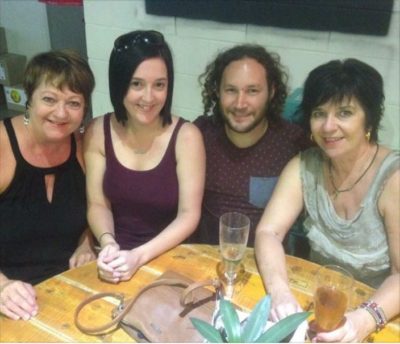 The goal of this fundraising event was to raise $2,500 USD to purchase and install two water tanks for the orphanage.
During the 7 days of Umoja event we managed to raise a total of $2,611.45 AUS
This is an incredible result one in which I am extremely proud of.
While the currency conversion rate is today at 0.73 USD per $1 AUS that leaves us under our goal by just $808.95 AUS
In the last week I have seen so much generosity that it really has opened my eyes to the caring and humble nature of this great community we live in.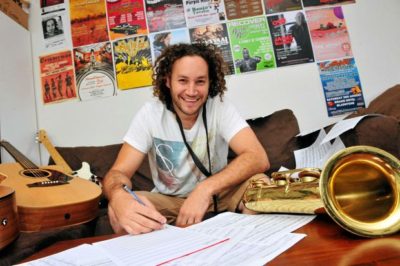 In conclusion, while we may be slightly short of our main goal, we have all contributed to an impressive outcome. I will continue to sell my cd's with all profits to Umoja until I have achieved the desired result.