Umoja Children's Village – Ukunda is and has been working towards self-sustainability.
A self-sustainable approach
Our self-sustainability project includes two phases: farming and food production and a safari company. 
Our farming and food production project allows us to produce our own food to feed our children and staff by building farms for chickens, pigs, and cows; and erecting greenhouses to grow seedlings for our fruit and vegetable crops. Surplus food is being sold to the surrounding village and in the future to businesses and hotels in Diani Beach, the nearby tourist destination. Producing our own food will significantly cut down on food costs for our children's homes.
Both projects provide income directly back into the project, and  provide funds to pay our staff.









While we currently rely on fundraising activities and donations from individuals, businesses, and service clubs to sustain the progress of our project, we know that once our doors are opened we must be as self-sustainable as we possibly can to succeed. It is therefore our long-term goal to bring our orphanage to the point where we generate our own income and reduce our dependency on donations. We also hope to provide a self-sustainable model that can be replicated by other orphanages.



We have worked hard in creating firm foundations for sustainability before taking in any children by:
Purchase of dairy cattle (now 3)
Purchase of dairy goats (now 5)
Purchase and construction of large greenhouse
Planting of 15 acres of live fence around our perimeter (wood harvest in the future)
Planting of fruit tree forest
Crop gardens created and produce sold
Water well and some irrigation
Offering 2 Permaculture Design Course training to 34 local Kenyans to up-skill them and improve their knowledge in agriculture
Creating permanent employment for 3 Kenyans on our agricultural farm
Creating casual employment at harvest time to many local Kenyans
Building a cowshed and goat shed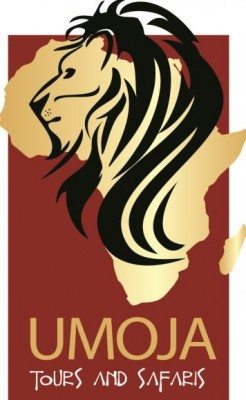 We have registered Umoja Tours and Safaris in Kenya and we make further use of our van that is currently used for transporting volunteers when we are in Kenya. This van operates safari tours for our  volunteer teams each year and any other interested tourists.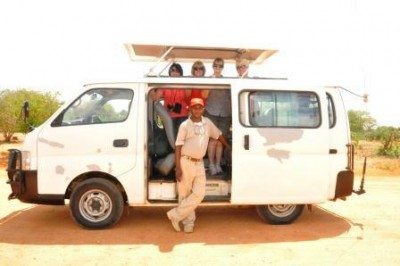 We also hire this van out to other companies to transport tourists on safari. All profits are generated back into Umoja Orphanage Kenya.
Project outcomes
Our sustainability project will achieve the following outcomes:
improved food security and nutrition for orphaned children
improved farming skills and education in participating villages
increased employment opportunities for Kenyan locals
hope and optimism for vulnerable people in the community
and a permanent source of income to sustain the orphanage project.
Permaculture and sustainable living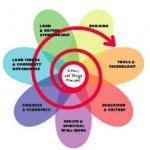 Imagine a system where humans are harmoniously integrated with their environment, a system that delivers an edible landscape, and provides food and energy in a sustainable way. Permaculture is a branch of ecological environmental design that develops self-maintained agricultural systems modelled from natural ecosystems. By adopting permaculture practices, with the help of the Permaculture Research Institute of Kenya, we believe we can achieve sustainable living.
Permaculture:
maximises food production
builds soil fertility
uses only natural fertilisers
creates efficient water and energy management systems
and teaches us to learn from nature.
We plan to work closely with Kenyan locals to maximise our food production for the climate. We will also provide education and training to empower the local community with farming skills, which will provide food security for their families and community.
Renewable energy
We have constructed 2 self-composting toilets where waste will be recycled back into fertilizer for our trees.



We plan to build a dome bio-digester to recycle cow, goat and kitchen waste into renewable gas
Create a grey water waste septic system to reuse waste water from our children's houses
Create a solar farm to power our project with grid electricity as a backup