ROTARY CONNECTION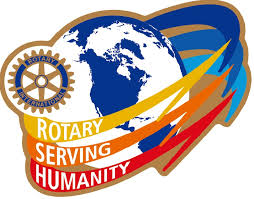 Rotary is a global community of service-minded men and women dedicated to building a better world. Rotary Australia World Community Services (RAWCS) is an Australian-based organisation that assists Rotary clubs with the development and management of international community service projects. Umoja Orphanage Kenya proudly became of project of RAWCS in 2012 (project no. 51/2011-12).
Umoja's sponsoring club is Bundaberg Sunrise Rotary, and Cathy and Lesley are members of the Fitzroy Rotary Club in Queensland.
Our association with Rotary has helped to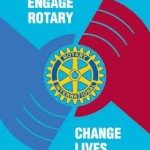 open many doors for our non-profit organisation
spread the word of our international project to others in the Rotary community
raise money through fundraising activities and events
fund small projects for our children's village
and send volunteer teams to Kenya.
ROTARY AND UMOJA
Rotarians have a commitment to achieving lasting change. In order to best focus their efforts, Rotary has identified six areas that reflect some of the most critical and widespread areas of need:
Peace and conflict prevention/resolution

Disease prevention and treatment

Water and sanitation

Maternal and child health

Basic education and literacy

Economic and community development.
The Umoja Orphanage Project addresses a humanitarian need in Kenya–one of the poorest nations in Africa. The Umoja Children's Village – Ukunda provides an alternative to child abandonment and gives orphaned and vulnerable children a safe and secure environment where they are given a second chance at life. The Umoja Children's Village will expand to include 2 – 3 homes for up to 30 children, sustainable food and water production, a health clinic and a small school. By giving children access to a family-style support system, water and sanitation, health services and education they will be able to reach their full potential.
Umoja's goal is to not only care for orphaned and vulnerable children but to empower the local community and help break the cycle of poverty. We hire widowed mothers who are the carers of the children in the role of House Mothers and House Aunties. The project has already provided many employment opportunities to the local community for construction projects including the perimeter fence, building the cowshed and composting toilet and shower, and self-sustainability projects for water and food production. These skills, especially the farming techniques, can be used in their own villages to grow food and help provide for their families. Not only will we provide employment and vocational training opportunities, we will also share excess food and water with the surrounding village and provide free health clinics to promote goodwill in the community. We have 12 permanent staff. That is twelve lives we have changed for the better, plus our childrens, and the efforts to improve economic development and support the local community in Ukunda, Kenya.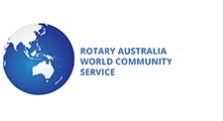 With the support of RAWCS, we are able to directly engage Rotary clubs in our project by sending two teams of volunteers to Kenya each year to work on our land. Volunteer teams are guided by Umoja Founder and Director Cathy Booth and another Umoja Team Leader; and teams are made up of Rotarians and Friends of Rotary. Each volunteer is asked to give a donation towards the tasks they will be working on to help purchase materials and tools for the project.
Without the support of Rotary and RAWCS the Umoja Orphanage Project's task would be all the more difficult. We are so thankful for the ongoing financial support of Rotary Clubs across Australia, for Rotary volunteers, and for helping us to spread the word throughout the Rotary community. We are proud to be a RAWCS project and to be working together to achieve the extraordinary in Kenya.
If you would like to give back to the community, find a local Rotary club in your area to join. Visit www.rotary.org for more information.