Want to take a year off work and get paid to work for Umoja Orphanage Kenya?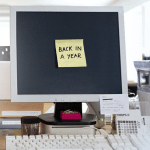 Then check out the Vodafone Foundation Paid Charity Leave competition. By entering, you could be in the running for 12 months paid leave from your job. Vodaphone Foundation will pay $85 000 to your chosen charity. Umoja would then use the money to pay you an annual salary and cover any expenses. Apply now, and tell Vodafone how you could make a World of Difference for Umoja Orphanage Kenya.
What do you have to do?
Download the application form from http://www.vodafone.com.au/aboutvodafone/worldofdifference/application
Nominate Umoja Orphanage Kenya as your charity of choice.
Then, in 500 to 2000 words, describe the nature of the work that your chosen charity does, why you think it's so valuable and the role you'd be filling – what are you going to do to help them out? (Don't worry; we can help you out with all of this info.)
Read the terms and conditions (which are outlined below) to make sure you can meet the criteria of the commitment.
Send in your application via e-mail to vodafone.foundation@vodafone.com.au , with World of Difference as the subject, before 5 pm EDT on March 3rd, 2014.
What are the terms and conditions?
You must 18 or over.
You must be able to complete your 12 months of charity work between May 2014 and May 2015.
If you make the top 25 finalists, you must be available for a telephone interview between the 17th March and the 24th March, 2014.
Have a current CV, with two character references and current qualifications.
Confirm you agree to the terms and conditions, and confirm any criminal convictions in writing.
Confirm you will not breach any existing contracts with employers by accepting the offer of employment by Umoja for 12 months (May 2014- May 2015).
Agree to be employed by Umoja on the terms nominated by Umoja.
If you make the top 10, be available to attend an interview in person between 4th April and the 11th of April, 2014 (sorry volunteers, we'll be in Kenya).
And, if you are one of the two successful applicants selected, be able to be in Sydney on the 5th of May for induction.
From that date onward, be available to the Foundation or VHA for any media and PR commitments (including TV and radio) that may be required.
The full Terms and Conditions can be viewed here.
Entries close March 3rd. If you are shortlisted, you will be notified by March 17th. For inspiration, why not check out the 2013 World of Difference participants.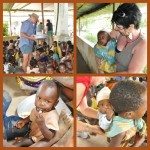 So, go ahead. What are you waiting for?
12 months off to be paid to volunteer to help give kids a second chance at life…. What could be more rewarding than that?