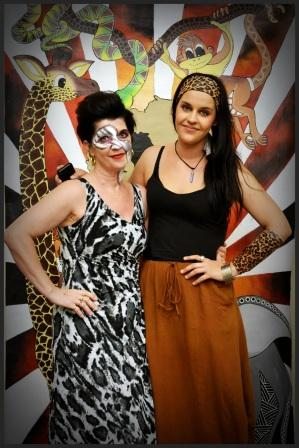 I have to say I really don't know where the last month has gone? A lot has been happening with the planning of our first event "Tanzanian Trivia Challenge", which was held on Wednesday 16th November.  We hoped to get at least 10 tables, but were thrilled to have 23 tables of 6 people.  We didn't need to advertise, and we couldn't fit any more tables into the hall. It was most heartwarming to have such support from Bundaberg people, and also from Bundaberg businesses who donated towards the 30 prizes we had on the night.  By all accounts it was a great night and ran smoothly.  Behind the scenes there were a couple of stressful moments with the compare going off to hospital about one and a half hours prior to start time (thank goodness you did Grant), and forgetting the milk for the tea and coffee, oh, and the microphone batteries running out of power, but thanks to Jack's quick trip to the service station no one knew the difference.  What a team I have behind me.  Shanyn was nothing short of amazing at the detail and organisation in the final days she put into the night.  To everyone else who put in so much work, thank you – we have now moved a step closer to our goal. You all know who you are who helped and without you I could not have done it.  Gaye, Luke, Danielle, Kerry-Anne, Lesley, Jack, Grant, Paula I could not have done it – thank you for your loveliness.  I love it when a plan comes together…
I would like to acknowledge these businesses who were so kind to us with their donations.  Many more businesses donated, and we have kept their donations until our next event on the 3rd December "Nairobi Night Out."
| | |
| --- | --- |
| Abdy's Dance Studio | Innes Park Country Club |
| Andersen's Curtains | Islander Fashions |
| Avon | Lolli Poppix |
| Bargara Hotel | Moncrieff Theatre |
| Barritts Carpets | NAC Insurance Services (Brisbane) |
| betty Hannah | Pappar'Delles italian restaurant |
| Bundaberg Limousines | Sanity |
| Bundaberg Swimming Academy | Saywell's Quality Meats |
| Bundy Bowl and Leisure Complex | Sizzler |
| Cheveux Stylists and Make-Up | Sports Power |
| Clizah Holdings | Struddies |
| Domino's Pizza | The Met Hotel |
| Dymocks | The Place Hairdressers |
| East End Hotel | Woolworths (Bargara) |
| Hotline | |
WHAT AMOUNT OF MONEY TOWARDS THE LAND DID WE MAKE?
That will not be certain until we have our next function.  We do know that is definately over $2000.  However we have a lot of softdrink, beer, wine and spirits left over which will be used at our next function, so until that is over, we will only know a profit of the 2 combined as we purchased enough cups, etc., as well for the 2 events.
We are nearly out of calendars and funds raised through their sale has been great.  Donations are coming in slowly but every little bit is surely adding up.  By the time our 3rd event in our "Raise the Roof for Umoja" campaign is over (The Charity Golf Day at Coral Cove Golf Club) on Sunday 18th December, we will post our funds raised on the website from the 3 events.  Contact cathy@umojahome.com or Coral Cove Golf Club for details.
DON'T FORGET
This coming Saturday Electric Banana Band will be playing for our "Nairobi Night Out." Contact cathy@umojahome.com for tickets – $20 per head for a great night of fun, games, prizes and entertainment whilst knowing you are helping "Raise the Roof for Umoja."
Where: Walkervale State School Hall – entrance off Sims Road, via Crawford Street.
When:  Saturday 3rd December from 7:30 – 11:30pm
Whats available for purchase: Beer, wine, spirits and softdrink and water, also $2 sausage sizzle
Contact: cathy@umojahome.com or 0409476444
Dress: Whatever you choose.  You can come in your leopard print, dust off your safari suit, bangle up, or just normal dress, and let our your tribal spirit for a great cause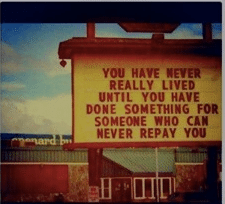 How good is this sign below?  Pretty much says it all.  Hope to see you on Saturday night.
Until then,
Cathy